How to uninstall Time'sUp?
You uninstall Time'sUp just like any other application (except that you will need your administrator password)
Press the button

at the bottom of the screen, and then type "Apps & Features"
On the screen will appear "Apps & Features" and you need to press it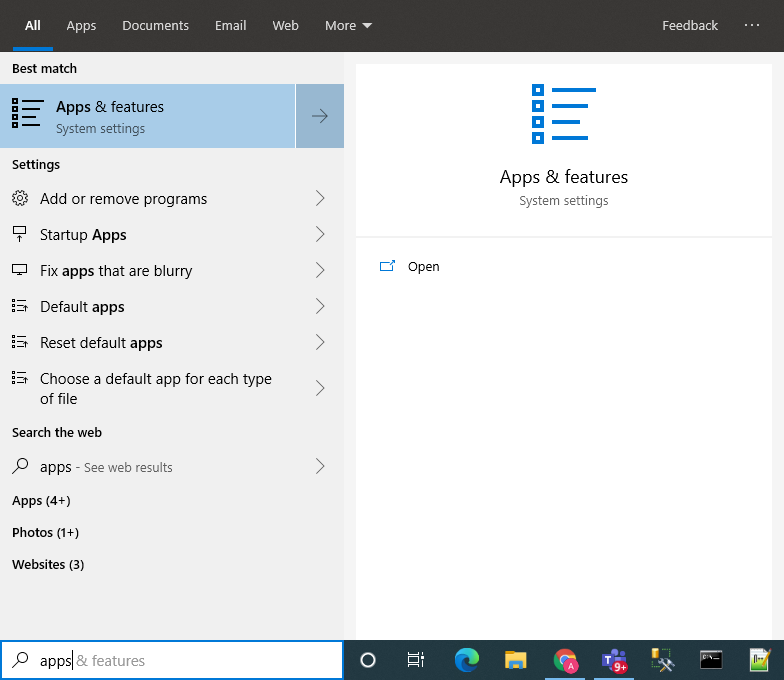 After that, the "Apps & Features" window will open
Here you will see a list of all installed applications on your computer
To easily find Time'sUp type "TimesUp"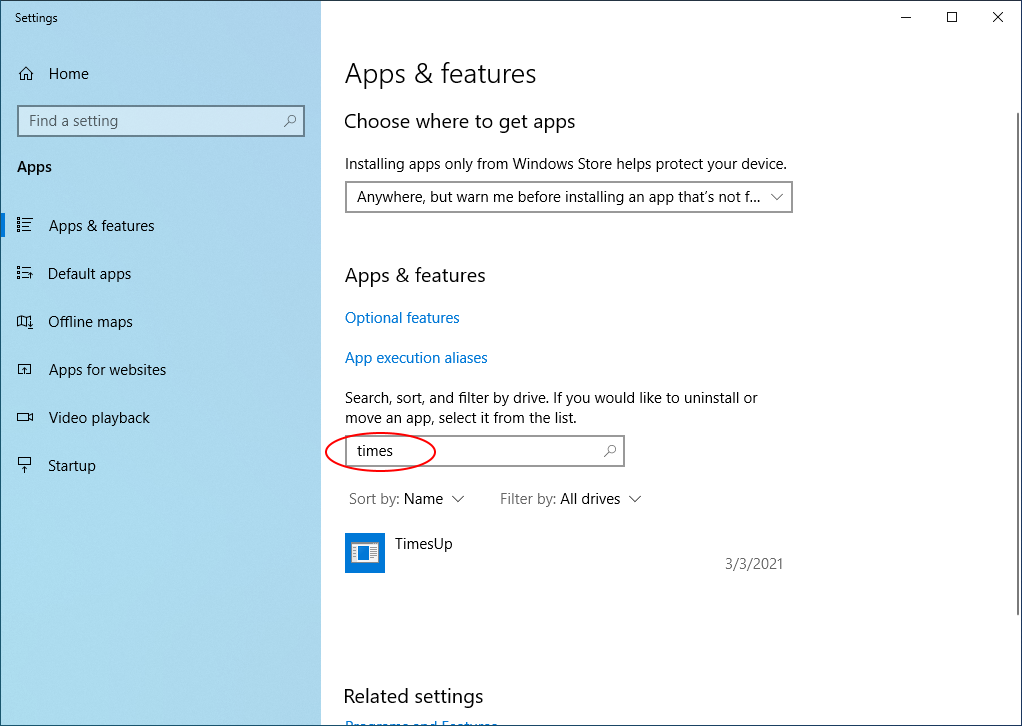 Press the "Time'sUp" icon and then press the uninstall button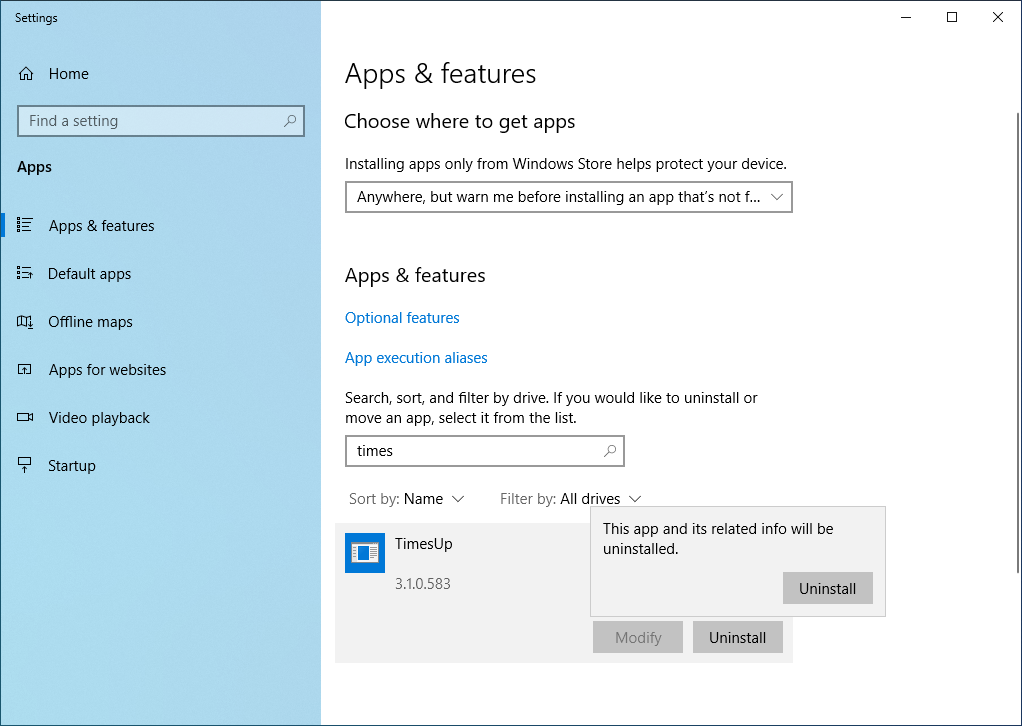 The computer will now pop the question "Are you sure you want to make changes..?" You need to approve
A window will open, asking for the Time'sUp administrator password
Enter the password and press "Uninstall"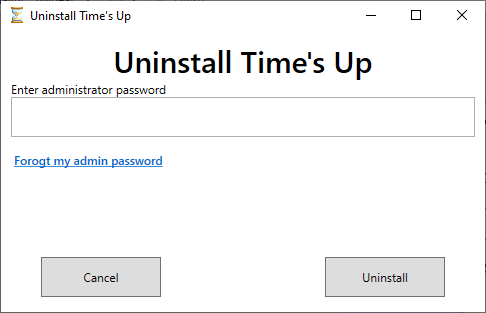 A new winodw will pop, now select the "Remove" option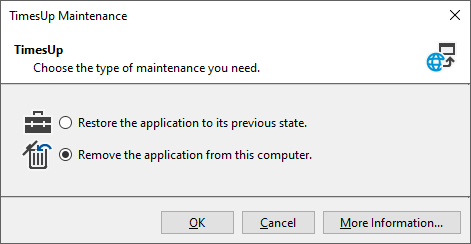 Press the OK button
Times'Up has been successfully uninstalled
In order to improve, we will be very glad if you send us an EMail with a short explanation on why you decided to uninstall.
Thank you very much
We hope it was helpful